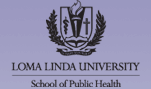 Title:
The effect of pecans on selected cardiovascular disease risk factors: a pilot study.

Summary: In a previous six-year population study of diet and heart disease we found that frequent consumption of nuts reduces risk of myocardial infarction (heart attack) and death from coronary heart disease. To identify the mechanism(s) of the possible protective effect of pecan consumption on heart disease, we carried out a well-controlled human feeding trial with pecans. After a 2-week adaptation period, 24 participants were fed, in random order, a diet rich in pecans (3 one-ounce servings/day) and a diet free of nuts as reference, each for 4-weeks. At the end of each period, blood lipids (total, LDL an HDL cholesterol), serum vitamin E and fatty acids were measured. Satiety and daily caloric intakes was also assessed.

Publications:
Haddad E, Jambazian P, Karunia M, Tanzman J, Sabaté J. A pecan-enriched diet increases γ-tocopherol/cholesterol and decreases thiobarbituric acid reactive substances in plasma of adults. Nutrition Research 2006, 26:397-402. full text
Rajaram S, Burke K, Connell, Myint T, Sabaté J. A monounsaturated fatty acid-rich pecan-enriched diet favorably alters the serum lipid profile of healthy men and women. J Nutr 2001;131:2275-229.
full text
Presentations:
Haddad E, Jambazian P, Tanzman J, Sabaté J. Effect of a pecan rich diet on plasma tocopherol status. Experimental Biology '01. Orlando, FL, April 2001. [FASEB Journal 2001; 15(5):A601]. abstract
Jambazian P, Myint T, Rajaram S, Sabaté J. Serum fatty acid composition of lipid fractions in a feeding study with nuts: identifying a biomarker. Experimental Biology '00. San Diego, CA, April 2000. [FASEB Journal 2000; 14(4):A293] abstract
Haddad E, Sabaté J. Effect of pecan consumption on stool fat. Experimental Biology '00. San Diego, CA, April 2000. [FASEB Journal 2000; 14(4):A293] abstract
Rajaram S, Myint T, Connell B, Burke K, Sabaté J. Effect of pecan rich diet on serum lipids and lipoproteins in healthy men and women. Experimental Biology '00. San Diego, CA, April 2000. [FASEB Journal 2000; 14(4):A293] abstract
Sabaté J, Rajaram S, Stote K. Isocaloric replacement of 20% energy on a step 1 diet with pecans improve the lipid profile of healthy men and women. Experimental Biology '99. Washington, D.C., April 1999. [FASEB Journal 1999, 13(4):A538.] abstract

Date: 1997

Funded by: The National Pecan Shellers Association