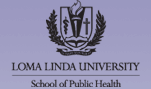 Title:
Nut consumption and risk of heart disease in Europe

Summary:
The overall aim of this project is to study the effect of nut consumption as a potential protective factor for heart disease among Europeans. This is being accomplished using the European Prospective Investigation into Cancer and Nutrition (EPIC Study) data set, which is housed at the Intarnational Agency for Research on Cancer (IARC) in Lyon, France. The EPIC study was initiated in 1992 and was designed to investigate the relationship between diet, nutritional status, lifestyle, and incidence of cancer. EPIC is the largest study of diet health ever undertaken, having recruited over half a million (520,000) people from 10 European countried including Germany, Italy, Spain, Greece, France, Denmark, the Neterlands, Sweden, Norway, and the United Kingdom. Detailed information on dietary intake, including nuts and other lifestyle factors have been obtained by means of a questionnaire. Also, blood samples have ben obtained from most of the subjects and have been stored long-term in liquid nitrogen for future analysis.
The specific objectives are:
To determine the effect of frequency and/or amount of nut consumption on risk of coronary heart disease (CHD) on the EPIC cohort
To determine the effect of frequency and/or amount of nut consumption on risk of CHD on selected European countries
To test the potential protective effect of tree nuts (combined) against CHD, independent of peanuts
An analytic file is being prepared and statistical analysis testing the effect of the frequency of nut consumption and the risk of developing myocardial infarction and/or dying from heart disease will be performed. Given the dietary patterns of the different countries, a wide range of nut intake is expected. This will increase the statistical power and the ability to find a relationship. Country-specific analysis will be performed when available. A pooled analysis will be compiled on the entire data set between the frequency and/or amount of nuts and risk of developing heart disease.
Publications:
Jenab M, Sabaté J, Slimani N, Ferrari P, Mazuir M, Casagrande C, Deharveng G, Tjonneland A, Olsen A, Overvad K, Boutron-Rualt, MC, Clavel-Chapelon F, Beoing H, Welkert C, Linseisen J, Rohrmann S, Trichopoulou A, Naska A, Palli D, Sacerdote C, Tumino R, Mattiello A, Pala V, Bueno-de-Mesquita HB, Ocke MC, Peeters PH, Engeset D, Skele G, Jakszyn P, Ardanaz E, Quiros JR, Chirlaque MD, Martinez C, Amiano P, Berglund G, Palmqvist R, van Guelpen B, Bingham S, Key T, Riboli E. Consumption and portion sizes of tree nuts, peanuts and seeds in the European Prospective Investigation into Cancer and Nutrition (EPIC) cohorts from 10 European countries. Br J Nutr 2006, 95:406-415. full text
Presentations:
Sabaté J. Nut consumption and protection against coronary heart disease death in the European Prospective Investigation into Cancer and Nutrition (EPIC). World Congress of Cardiology, Barcelona, Spain, September 2006. abstract

Date: 2004

Funded by: International Tree Nut Council