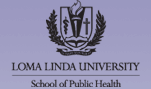 Title:
The effect of a walnut-rich Mediterranean diet on serum lipoproteins in hypercholesterolemic patients – The Barcelona Walnut Trial

Summary:
It has been reported that walnuts reduce serum cholesterol levels in normal young men. The object of this study was to assess the acceptability of walnuts and their effects on serum lipid levels and low-density lipoprotein (LDL) oxidizability in free-living hypercholesterolemic persons. This was a randomized, crossover feeding trial conducted in a lipid clinic at a university hospital. Fifty-five men and women (mean age, 56 years) with polygenic hypercholesterolemia participated in the study. A cholesterol-lowering Mediterranean diet and a diet of similar energy and fat content in which walnuts replaced approximately 35% of the energy obtained from monounsaturated fat were served. Patients followed each diet for 6 weeks.
The following measurements were taken: Low-density lipoprotein fatty acids (to assess compliance), serum lipid levels, lipoprotein(a) levels, and LDL resistance to in vitro oxidative stress. Forty-nine subjects completed the trial. The walnut diet was well tolerated. Planned and observed diets were closely matched. Compared with the Mediterranean diet, the walnut diet produced mean changes of 24.1% in total cholesterol level, 25.9% in LDL cholesterol level, and 26.2% in lipoprotein(a) level. The mean differences in the changes in serum lipid levels were 20.28 mmol/L (95% CI, 20.43 to 20.12 mmol/L) (210.8 mg/dL [216.8 to 24.8 mg/dL]) (P , 0.001) for total cholesterol level, 20.29 mmol/L (CI, 20.41 to 20.15 mmol/L) (211.2 mg/dL [216.3 to 26.1 mg/dL]) (P , 0.001) for LDL cholesterol level, and 20.021 g/L (CI, 20.042 to 20.001 g/L) (P 5 0.042) for lipoprotein(a) level. Lipid changes were similar in men and women except for lipoprotein(a) levels, which decreased only in men. Low-density lipoprotein particles were enriched with polyunsaturated fatty acids from walnuts, but their resistance to oxidation was preserved. We conclude that substituting walnuts for part of the monounsaturated fat in a cholesterol-lowering Mediterranean diet further reduced total and LDL cholesterol levels in men and women with hypercholesterolemia.
Findings from this research have also been presented on subsets of the study population.

Publications:
Munoz S, Merlos M, Zambon D, Rodriguez C, Sabaté J, Ros E, Laguna JC. Walnut enriched diet increases the association of LDL from hypercholesterolemic men with human HepG2 cells. J Lipid Res 2001; 42:2069-2076. full text
Zambón D, Sabaté J, Muñoz S, et al. Substituting walnuts for monounsaturated fat improves the serum lipid profile of hypercholesterolemic men and women. Ann Intern Med 2000; 132:538-546. full text
Presentations:
Ros E, Zambón D, Muñoz S, Asensio A, Merlos M, Laguna JC, Sabaté J. Effects of a walnut dieto n the fatty acid (FA) composition and oxidizability of low-density lipoproteins (LDL). Experimental Biology '98. San Francisco, California, April 1998. abstract
Laguna JC, Muñoz S, Merlos M, Zambón D, Rodríguez C, Ros E, Sabaté J. Increased uptake of human low-density lipoproteins (LDL) by HEPG2 hepatoma cells alter a walnut diet. Experimental Biology '98. San Francisco, California, April 1998. abstract
Zambón D, Campero B, Pérez-Heras A, Rodríguez-Villar C, Ros E, Casals E, Muñoz S, Laguna JC, Sabaté J. Effects of walnuts on the serum lipid profile of hypercholesterolemic subjects: The Barcelona Walnut Trial. Experimental Biology '98. San Francisco, California, April 1998. abstract
Muñoz S, Zambón D, Rodriguez C, Sabaté J, Ros E, Merlos J, Laguna JC. Increase uptake of human LDL by human HepG2 hepatoma cells alter a vegetal PUFA-enriched diet. 11 th International Symposium on Atherosclerosis, Paris, France, October 1997. abstract
Campero B, Zambón D, Pérez-Heras A, Rodríguez-Villar C, Sanllehy C, Casals E, Muñoz S, Laguna JC, Sabaté J Ros E. Efectos de un dieta rica en acido α-linolenico (α-LN) sobre el perfil lipidico en la hipercolesterolemia(HC). IX Congreso Nacional de la Sociedad Espanola de Arteriosclerosis. Córdoba, Spain, October 1996. [Clinica e Investigación en Arteriosclerosis 1996;8(1):35] abstract
Muñoz S, Asensio A, Zambón D, Ros E, Sabaté J, Merlos J, Laguna JC. Efectos de un dieta rica en PUFA de origen vegetal sobre la oxidacion de LDL humanas. IX Congreso Nacional de la Sociedad Espanola de Arteriosclerosis. Córdoba, Spain, October 1996. [Clinica e Investigación en Arteriosclerosis 1996;8(1):35] abstract
Campero B, Zambón D, Pérez-Heras A, Rodríguez-Villar C, Sanllehy C, Casals E, Muñoz S, Laguna JC, Ros E, Sabaté J. Effects of a food rich in α-linolenic acid on the serum lipid profile of hypercholesterolemic subjects. 66th Congress of European Atherosclerosis Society, Florence, Italy, July 1996. abstract
Muñoz S, Asensio A, Zambón D, Ros E, Campero B, Pérez-Heras A, Sabaté J, Merlos J, Laguna JC. Low-density lipoprotein markers of fatty acid intake. 66th Congress of the European Atherosclerosis Society, Florence, Italy, July 1996. abstract
Muñoz S, Asensio A, Zambón D, Ros E, Sabaté J, Merlos J, Laguna JC. Human LDL oxidation alter a PUFA-enriched diet from a vegetable source. 66 th Congress on the European Atherosclerosis Society, Florence, Italy, July 1996. abstract

Date: 1994

Funded by: Fundación Española de la Arteriosclerosis and The California Walnut Commission